RINDA Foundation JAPAN has two certification systems.
Our hope is to create a world where everyone recognizes his/her values and lives true to him/herself.
To contribute to making the above mentioned world, we have established "S = HxE (Equal SHE) certification system" and "SMILE certification system." By issuing the certifications to companies, products, or services, we aim to eliminate gaps and make equality in society.
SMILE Certification

This circulates comfortable-rich life with new ideas.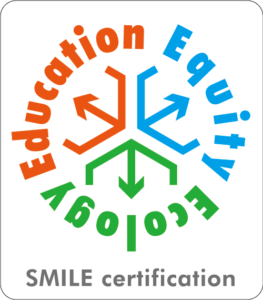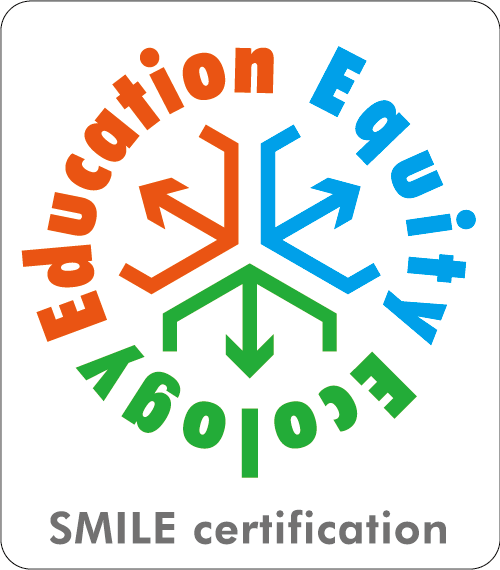 SMILE Certification is the system to Circulate Wealth.
By purchasing the goods or services with the SMILE certification, part of the purchase price is allocated to the donation to the organization, services, or support-activities in need through RINDA foundation JAPAN.
It is like the "global tax system."
* What is the global tax system?
A tax system to solve the global-scale problems using the revenues obtained by laying a tax on global properties or international activities, while inhibiting the adverse impacts of the global activities.
[Certified Products] 
-Sterilized Water Series "Mama ShuShu"
-RIN&DArling related products
"S = H × E" Certification
This supports happy work styles with new ideas.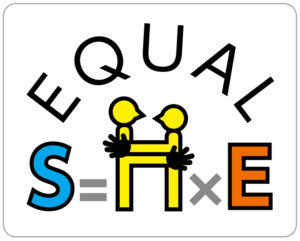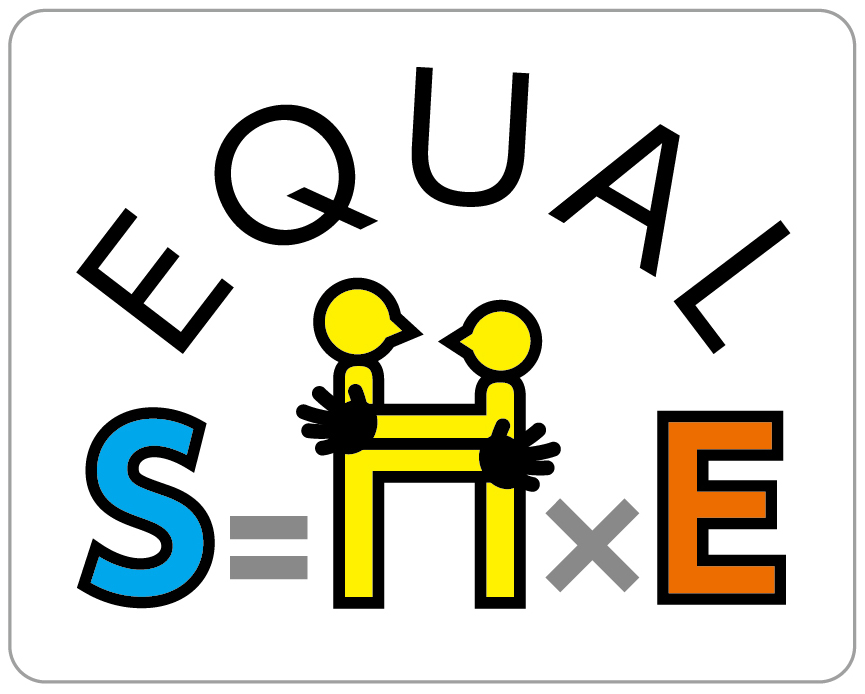 In working environments, there are people who are forced to work unfairly for reasons such as gender, age, nationality, religion and individual orientations including LGBTQ.
S = HxE (Equal SHE) certification is a mechanism to help create an environment that allows everyone to work happily beyond various boundaries.
"S = H × E" Pronounced as "Equal SHE"
「SUSTAINABLE EQUALITY」 = 「HUMANITY」 X 「EMPOWERMENT」
"S = H × E" (Equal SHE) aims at  "Sustainable Equality for life of Ease" through Humanity and Empowerment.
"Sustainable Equality for Life of Ease" is achieved by Diversity and Inclusion in Corporate and Businesses that carry out activities beyond the boundaries Equally for the Differently Abled, Women, Transgender, Men, LGB and All, without any Discrimination against Gender, Identity, Sex, Race,  Origin, Ethnicity, Nationality, Religion, Caste, language, Generation, Financial , Education, Status, Age, Personality, Character, Location, etc.,
"S = H × E" Certifies Organizations aiming Equality by Inclusive and Diversity, ensuring that everyone has access to the same opportunities and have same fair treatment. "S = H × E" also defines the values of human rights in society and workplace.
"S = H × E" CERTIFICATION
| | |
| --- | --- |
| CERTIFICATION | GRADE STATUS |
| STAR |  WILLINGNESS |
| MOON |  RULES & POLICIES |
| EARTH |  IMPLEMENTATION |
| GALAXY |  IMPROVEMENT |
| UNIVERSE |  EQUALITY |